"My Dad the Giant" Is now live at both IndieGogo and KickStarter!
http://www.indiegogo.com/My-Dad-the-Giant
https://www.kickstarter.com/projects/308950851/my-dad-the-giant
The film is progressing smoothly and on schedule. AnimatedBuzz has been invaluable in helping me network and work on my film. Mentor Jen Hager took time out of her schedule to review and critique an animation I had sent in with the required payment. Her review was easy to understand and pointed out areas that I couldn't have noticed on my own. Fresh eyes are always useful on a project, especially one of this scale, and for only 23 bucks, I couldn't have asked for a better pair.
Now onto content. Below you will find both a test cycle of Emilio, the young boy from my film, in full color.
Make sure to follow me on my production blog MyDadtheGiant.blogspot.com!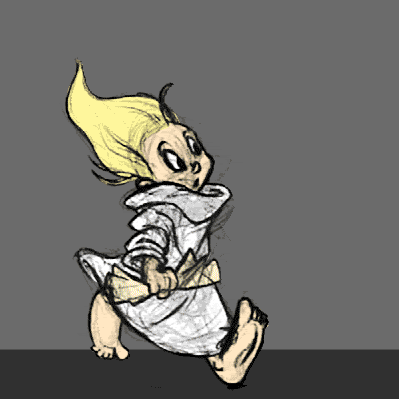 Thank you for taking the time to read this!